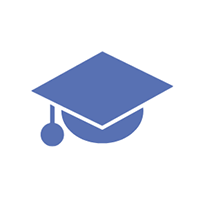 Khansa C.
Private tutor in London, United Kingdom
Education
I am a motivated and enthusiastic individual with excellent communication and management skills. I have displayed ambition and goal oriented performance in my current academic career. I am a kind and friendly person who is experienced in teaching, so far I have students with different mind sets and age groups and I never found any difficulty in adjusting to the mind set of any age group with any level of understanding. Teaching is my passion and I love to share my knowledge and experience with my students for their bright and successful academic careers. I am CRB checked recently. Qualifications King`s College University Of London - BS Biochemistry (Hons) (Bachelors)
Experience
I have been tutoring privately, Primary, Secondary, GCSE, A-Level, University students and casual learners for many years now. I have helped my students to not only improve their understanding but also their self-confidence when it comes to knowledge and boosted several student`s GCSE and A-Level grades earlier this year. I have also informally taught Mathematics, Biology and Chemistry to fellow students to university standard throughout my academic career. it was not very long ago I was doing GCSEs, A-Levels and my degree, so I totally understand how to go about tackling a subject. My primary aim is to make sure you achieve the grades you desire. I have the ability to inspire and encourage high performance. I also tutor via email and provide a proofreading service for students courseworks and homework. I аm also currently teаching 11 + English, Mаths, Verbаl аnd Nоn Verbаl Reаsоning fоr grаmmаr schооl аdmissiоns.
Availability
Any day at any time
Can Meet
Up to 5 minutes away for no additional charge
Hobbies
I have caring attitude with excellent communication skills. I would approach the lesson by preparing well in advance in order to get the most out of the session. I always make sure the student is comfortable and understands the material fully before proceeding further and feels like they can ask questions. I use different teaching mechanisms to prevent a loss of concentration and boredom! I would hope to use my knowledge of how science relates to every day life and also to medicine to make the lessons interesting. I prefer teaching according to recommended course texts. I insist on students mastering the basics before advancing as this makes things easier to understand later on. I provide helping material, past papers and all other relevant study material to my students. I make sure to go through the marking scheme closer to exam time and ensure the tutee has a realistic revision plan. I encourage students and I myself hold mock tests with students before the actual exam, this allows students to prepare themselves fully before entering into the examination hall. As we are all aware of the fact that, there is a rise in competition for University places (as I have only just gone through this process myself), I understand completely and can empathize greatly with students. I believe that you will be in safe hands to achieve the high grades you desire. I love cooking, gardening, and sewing.
Inquire About This Tutor
Thanks!
Most tutors respond within 48 hours.
Feel free to contact other tutors while you wait.